PATIO SEATING
The Fort Common is available as a public seating area during the summer months - June 1, 2019 - September 16, 2019. Periodic closures for events may occur. Check out our Instagram page for more information!
EVENTS AT THE FORT COMMON:
The Fort Common is a revitalized brick carriage courtyard in the heart of downtown Victoria. The hidden gem is a seasonal publicly accessible urban oasis open during the summer months for all to enjoy. It is available to rent on a limited basis for events from June until mid-September. A blank slate, this 3,000 sq ft urban outdoor venue is perfect for events large and small, including family reunions, weddings, corporate retreats and meetings. We've partnered with Victoria's best event planning, catering and rental companies to make your dream event a reality!
We are thrilled to announce that we are NOW taking event bookings for the 2019 & 2020 season, and it is booking up fast!
LARGE SCALE EVENTS - WEDDINGS
We are pleased to welcome couples on their special day on Saturdays during our summer season. Event bookings include private access to the Fort Common between 10:00am and 11:59pm on the reserved date.
SMALL SCALE EVENTS - BIRTHDAYS, CORPORATE CELEBRATIONS & OTHERS
The Fort Common is a great venue for celebrations, corporate events and other gatherings. We offer evening bookings of up to 5 hours during select weekday evenings.
For more information, or to arrange a tour of the venue, please visit our Fort Common Event Guide and/or Contact us directly.
Bookings are accepted on a first come, first served basis.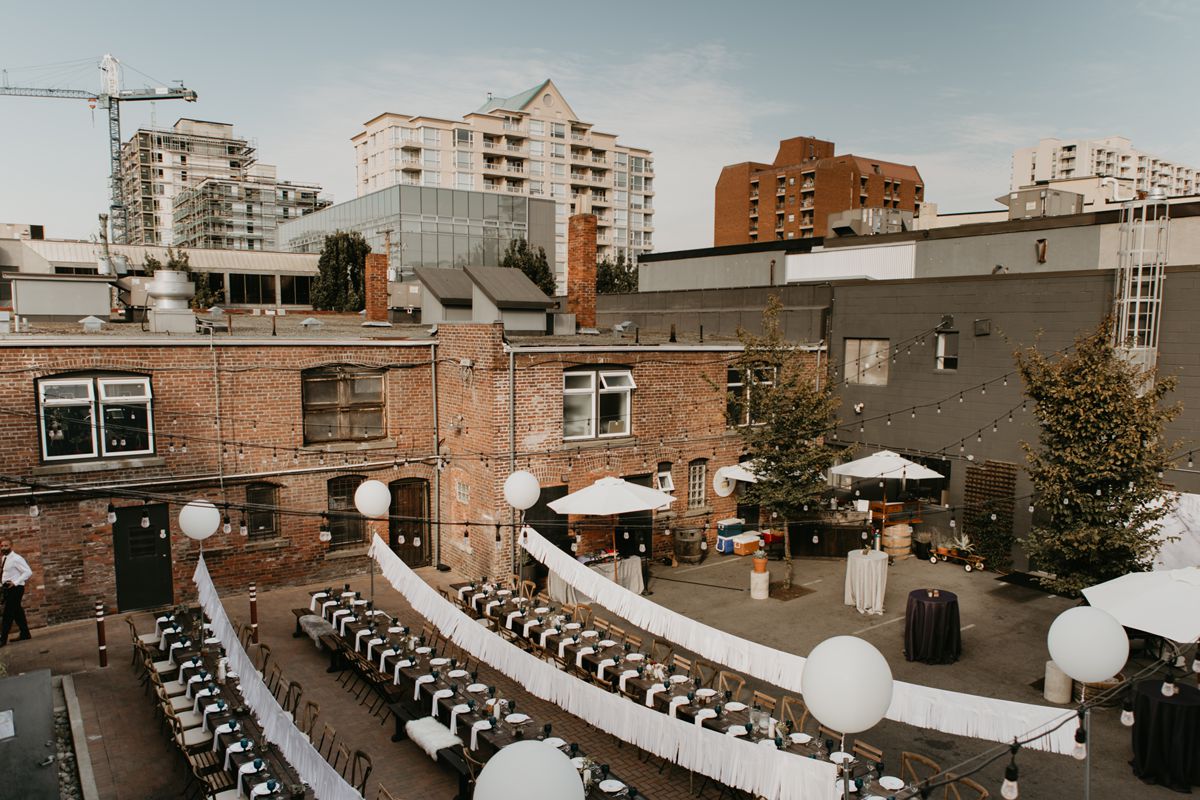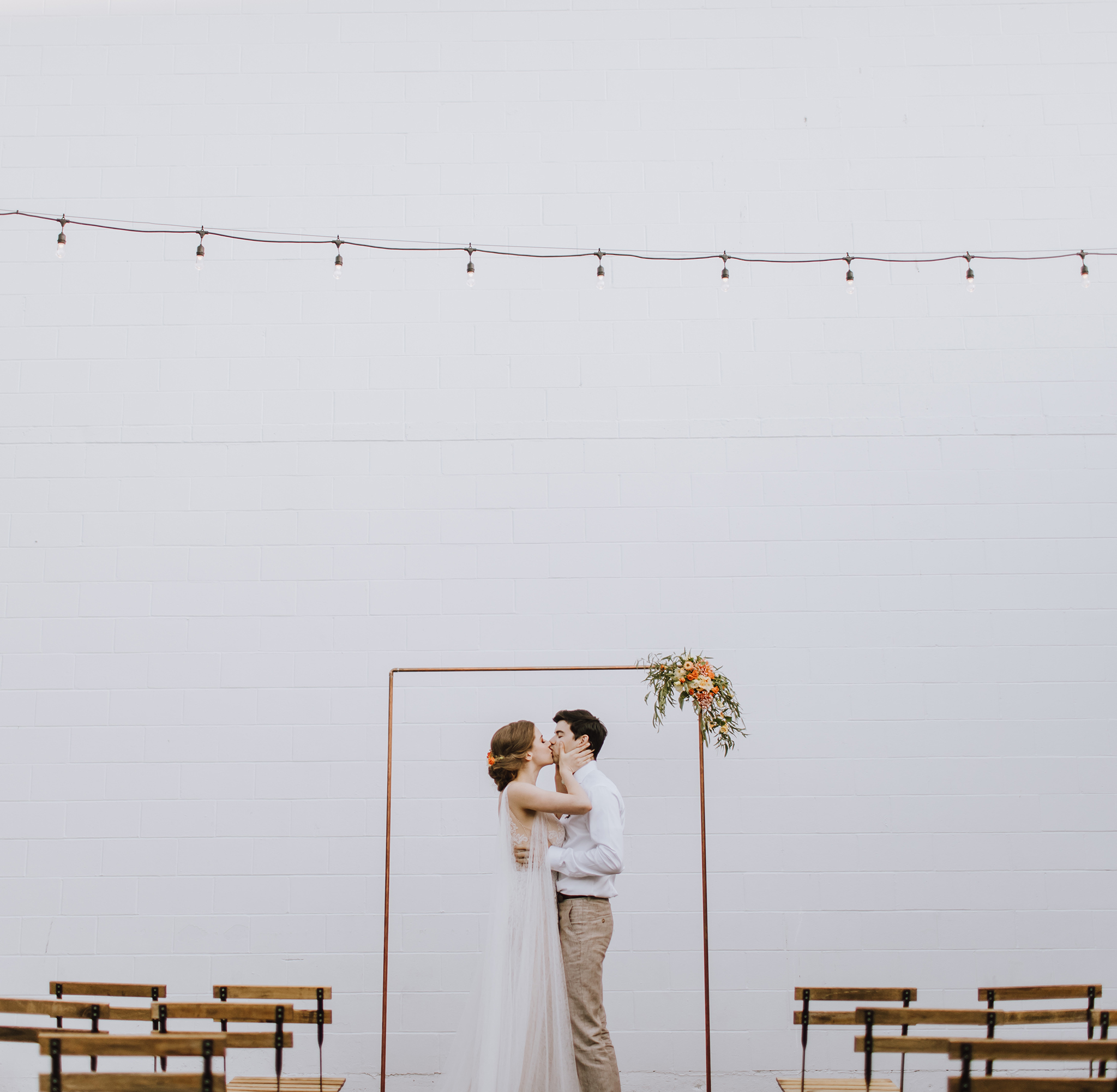 HISTORY
The Fort Common District is a 36,000 square foot adaptive reuse project featuring an office building and a series of urban street front retail bays surrounding a revitalized carriage yard courtyard (The Fort Common). Since 2012, the block has undergone a series of renovations, including the award-winning revitalization and restoration of 1017-1019 Blanshard Street, and is now home to a vibrant mix of local and multi-national restaurant and retail tenants.
The Fort Common courtyard was designed to serve as a community venue for festivals, events or restaurant seating. In the summers of 2014, 2015 & 2016 it served as a venue for community fundraisers, political campaign launches, and major festivals (Lafflandia and Thinklandia). In the summer of 2017 we began renting the Fort Common out for private events, including weddings. It was also the location of the local Food EcoDistrict community gardens, which provide locally grown food for use by neighbouring restaurants.
During the summer, the Fort Common is open as public patio seating and is the perfect spot to enjoy a summer lunch in the sunshine!